Telkwa Fire is a group of individuals who Volunteer their time to keep their community safe. They train for everything from a house fire, the a motor vehicle accident, to a medical incident. They strive to make a difference in the community, taking pride in their ability to help others when they need it most.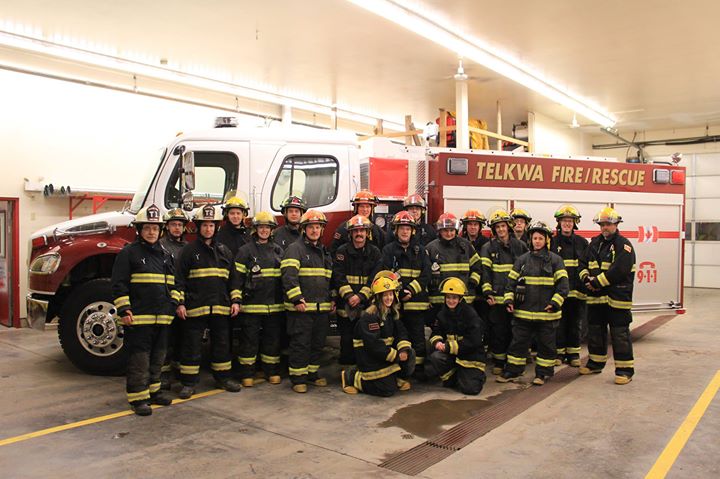 Benefits of being a Volunteer Firefighter
• Protecting your Community
• Serving others in times of need
• Sense of pride and satisfaction
• Camaraderie and friendship
• Fun events for members' families
• Provide Public Education and awareness
Requirements to join Telkwa Fire Rescue Department
• 18 years old
• You must be in good health
• Have a valid driver's licence
• Willing to submit to a criminal record check.
Certified Training We Offer
• Firefighter 1
• Red Cross First Responder
• Road Rescue
• Wildland Firefighter
• Swift Water Rescue
• Ice Rescue
We are always looking for members to join our ranks. If you would like to come out and join us, Please come to one of our weekly meetings at 7 pm on Wednesday night at the main fire hall on Highway 16 in Telkwa or contact our chief or deputy, whose contact info is below.
Fire Chief Laurence Turney 
Phone: 778 210-0264
Email: [email protected]
Deputy Fire Chief Dave Helps
Phone: 778 210-0263
Email: [email protected]